See on Scoop.it – Tailored and Styled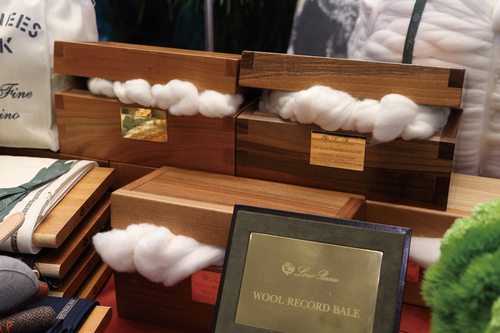 Loro Piana have acquired the world's finest wool, but here's why you won't be wearing a suit made from its delicate fibres any time soon…
Joseph Scherrer's insight:
10.6 microns…that is some very fine wool fiber.  Especially considering that most wool suiting is in the range of 15-19 microns (100s-130s quality).
Loro Piana's annual 'Record Bale' challenge yielded yet another winner in 2013 topping the previous record of 10.9 microns.
The bale of wool will be used to produce just 40 exclusive suits this year.  If you want one you'll have to shell out around $22,500 per suit and hope that the previous year's customers don't want one as these purchasers have the first right of refusal for a suit's worth of fabric.
The cloth is numbered on the selvage and features an exclusive label that makes it both unique and datable.  It is also produced in unique colors and patterns to make it even more distinctive.  You can have your tailor construct the suit or have Loro Piana create the suit.
I couldn't find any information about the quality of the suits made from this fabric, but I assume it's soft, light, and comfortable at the very least.  If you own one, I'd love to hear from you!
By Joe Scherrer | Tailored and Styled Writer
See on www.centurion-magazine.com
Article publié pour la première fois le 11/05/2013