See on Scoop.it – Tailored and Styled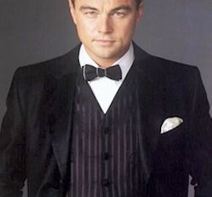 I finally got a chance to see The Great Gatsby and while I loved the movie I was disappointed by the inaccuracy of the men's evening wear.  Normally I would chalk this up to sloppy research but…
Joseph Scherrer's insight:
This post from Peter Marshall over at the Black Tie Guide systematically dissects how the Tuxedos in The Great Gatsby were off the mark compared to actual styles of the time.
The point to be made is that if you're going to do a period film, at least get the period wardrobe correct.
You could extend this to modern black tie style today although the norms for this type of dress are more fluid than they were in the 20's.
At any rate, if you stick with a classically constructed Tuxedo suit and associated accoutrements, you'll never go wrong…and you'll look great.
By Joe Scherrer | Tailored and Styled Writer
See on blog.blacktieguide.com
Article publié pour la première fois le 12/06/2013