See on Scoop.it – Tailored and Styled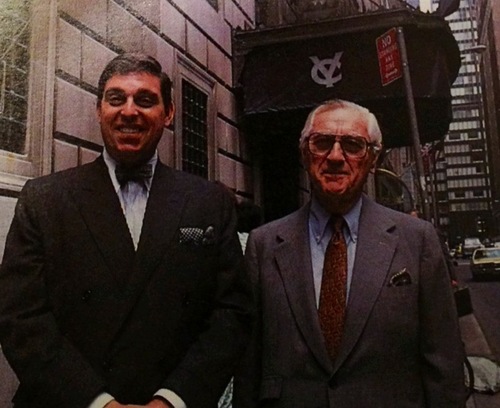 "Before World War I, York Street in New Haven was lined by custom tailors who also dabbled in furnishings to meet the requirements of the students and faculty they served. My grandfather, Jacobi Press, tailored three-piece tweed, flannel and worsted suits for them, always searching for new resources in the British Isles to distinguish his fare from the competition. Suits were the order of the day. Single-breasted blue blazers were the only unmatched jackets he offered, usually accompanied by grey flannel trousers, whipcords or white duck trousers, the singular uniform for resort wear."
See on www.ivy-style.com
Joseph Scherrer's insight:
This delightful piece by Richard Press of the famed J Press menswear store is indicative of exactly what I think is missing from men's style blogging.
Namely, story, erudition, substance, depth, and yes, style.
Richard aptly describes how J Press navigated the changing times while remaining distinctively traditional and classic and he does it in an engaging and colorful way.
Toward the end of the piece, Richard seems wistful that the fourth generation of J Press decided to sell all holdings to an international owner.
He also cogently observes that the traditional seems to have been overcome by transience and whim.
Bang the drum slowly indeed.
By Joe Scherrer | Tailored and Styled
Article publié pour la première fois le 14/09/2013