See on Scoop.it – Tailored and Styled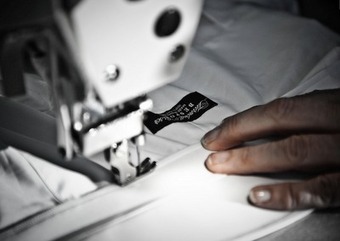 "Chris is a bespoke tailor, but with a background that is more varied than most European, or European-trained, tailors. His was not a regular apprenticeship, working through an establishment and then setting up on his own; his story is more personal, more complex."
Joseph Scherrer's insight:
Part 2 of our Friday Style Icon series featuring Chris Despos.  In the referenced post, Simon Crompton of Permanent Style provides more detail and depth on how Chris came into tailoring and subsequently learned his trade.
It's an interesting story full of twists, turns, and details, but to be sure it's ended up well.  Christ now has two shops running full steam: one in Chicago and one in Dallas.
Chris Despos, the Friday Style Icon
By Joe Scherrer | Tailored and Styled Writer
See on www.permanentstyle.co.uk
Article publié pour la première fois le 06/06/2013