See on Scoop.it – Tailored and Styled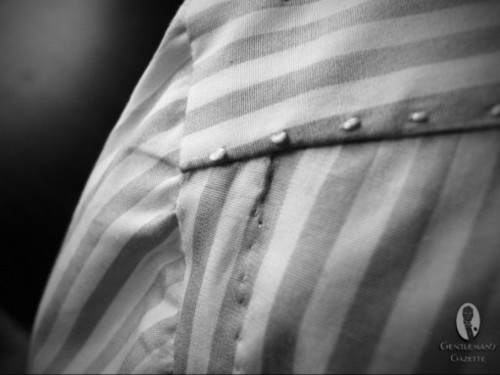 An essential guide to the defining hallmarks of a luxury dress shirt, its construction & details richly illustrated with over 30 photos.
See on www.gentlemansgazette.com
Joseph Scherrer's insight:
If you've been following this blog for a while, you know that I have a general disdain for vast majority of men's style blogging out there.  The substance  and usefulness just isn't there.
One of the shining exceptions to this state of affairs is Gentleman's Gazette.  Raphael Schneider's site is a soothing balm of depth, detail, and utility that is practically unmatched.
And the great thing is that the best is yet to come.
I am fortunate to be a freelance contributor to GG and I greatly respect the high standards Raphael sets for the blog.  He's smart and he's got a great plan to take the site to the next level.
This dress shirt guide is a prime example why.  It lays out what makes a quality shirt from soup to nuts.  I haven't seen anything else like this in the men's style blogging arena.
Some highlights from the article:
– What to look for in fabrics
– Options to get a shirt
– 13 points that make for quality construction
– Tons of photos and a great video
This post is absolutely top shelf–make sure you give it a read!
By Joe Scherrer | Tailored and Styled
Article publié pour la première fois le 20/09/2013