See on Scoop.it – Tailored and Styled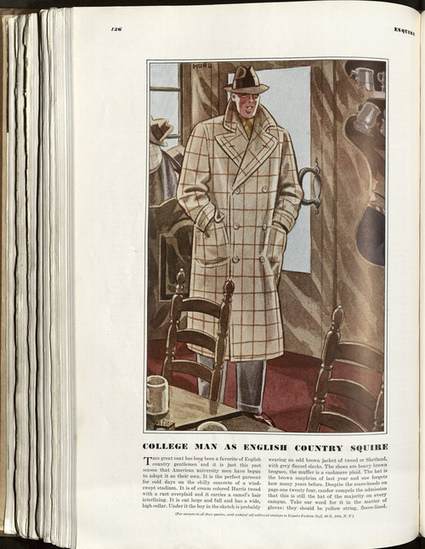 London Lounge member Mihn recently posted some remarkable scans of old issues of Esquire and Apparel Arts from the 1930s.
See on dieworkwear.com
Joseph Scherrer's insight:
Apparel Arts was a lavishly illustrated menswear trade magazine, and Esquire was its companion for the commercial market.
These magazines were quite popular because of the high quality illustrations, written descriptions, and articles (some by Hemingway, Pound, and others).
Men back in those days could get really good idea of what was trending and set up their wardrobe accordingly.
Some of the magazine actually had fabric samples in them. Book collectors highly prize these now rare volumes.
For us today, the illustrations provide a visual history of the defining period of men's style.
Take a look at how they dressed in the golden age of classic style–and learn!
By Joe Scherrer | Tailored and Styled
See on dieworkwear.com