See on Scoop.it – Tailored and Styled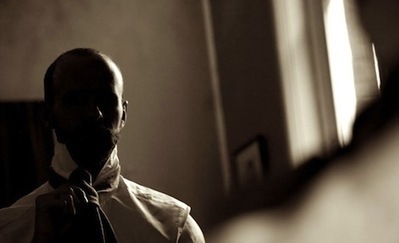 "Learning how a shirt should fit you can take surprisingly long – as most fans of bespoke try far fewer shirtmakers than they do tailors. Once learned, however, the lessons are fairly simple."
Joseph Scherrer's insight:
Simon Crompton of Permanent Style lays out 3 important points for getting a shirt to fit.
1.  Ensure the fit around the waist is not too tight and the shirt is long enough
2.  Make sure the collar is height is enough and that there is space in the front for the knot of your tie to rest.
3.  Get the length of the sleeves right.  A typical guideline is for the end of the shirt cuff to meet at the bend of your wrist.
The above points are fairly straightforward.
While there are other guides out there that give more detailed specifications for achieving the perfect shirt fit, it usually involved a bit of experimentation before you get it exactly right.
Once you do, you're set.
By Joe Scherrer | Tailored and Styled Writer
See on www.permanentstyle.co.uk
Article publié pour la première fois le 04/07/2013